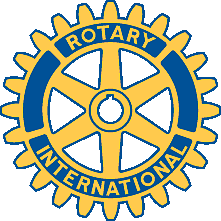 Who are the Berkhamsted Rotary?
Berkhamsted Rotary comprises enthusiastic and energetic volunteers from all walks of life who give their free time and expertise to serve the local community and to raise money to support charitable organisations and events in the Berkhamsted and District area.
Last year the Club raised nearly £52,000 which it donated to twenty local organisations including hospices, the disabled, youth organisations and elderly care organisations.
​
RCBB members also give their time to assist in local activities such as The Bike Race, Berkofest and the Festival of Lights. We organise and manage local community annual events such as the Castle Concert and the Half Marathon and Fun Run. We organise a number for events for schools and young people including the Schools Technology Tournament, Youth Speaks debates, Youth Musical Concerts, Kids Out for disabled children, Young Chef, Dacorum Young Artists and the Rotary Essay Competition.
​
Members help the disadvantaged and elderly by providing general support and organising outings. Our assistance is not confined to only providing help but we promote and encourage self reliance among people of all ages including youth initiatives.
Club activity also supports international projects such as the goal to eradicate polio worldwide, training of medical staff, provision of medical equipment, solar lighting and installation of innovative water dams to less developed parts of the world.
Visit our Club website or follow us on
Where do proceeds go?
All the proceeds of our fundraising activities go into the club's charitable Trust Fund. Local organisations supported by the Club include those below ... and of course many of our community projects require some funding.
​
Various organisations have benefited from our fundraising over the last couple of years including:
Pepper Foundation

Hospice of St Francis
St John Ambulance

Dacorum Emergency Night Shelter

Happy Wanderers
1066 Club (for the blind)
Local Scout and Girl Guide/Brownie Troops
Prostate Cancer Charity

Royal British Legion Poppy Appeal
Gaddesden Place Club for the Disabled
We also made ad-hoc grants to local young people and we support water supply, emergency disaster relief and health projects overseas. Rotarians continue to give their time and expertise free of charge to deserving causes, to enrich peoples lives and make improvements to our community and our environment.